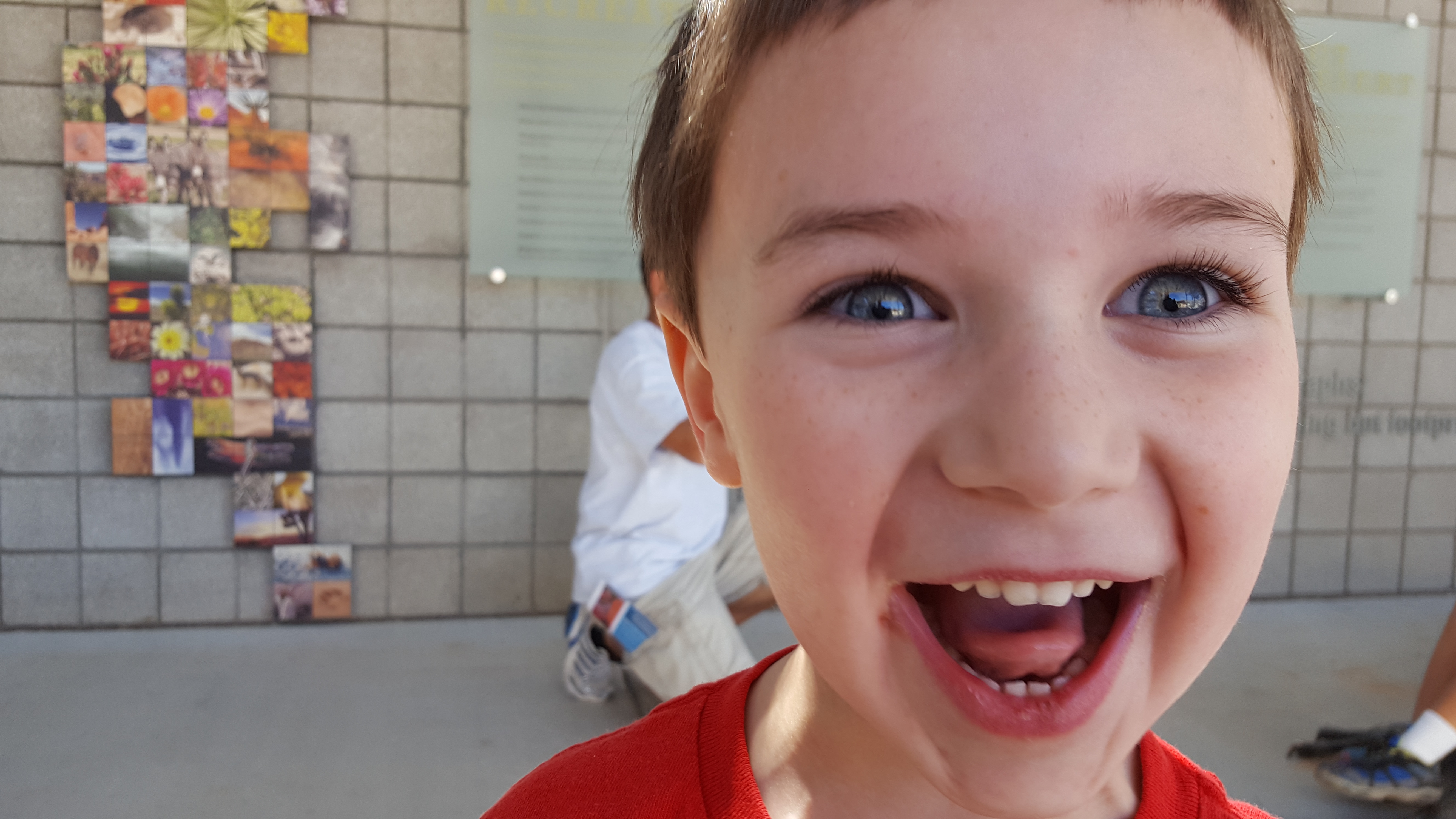 Max Levy is a six year old boy from New Jersey. He has been a patient at CHOP for almost his entire life, having been diagnosed with Hemophilia A as a baby.
Max is also a super hero. No, seriously.
For those who haven't seen it, the video above is the profile the NBC Nightly News did on Iron Max, who appeared in Marvel's Invicible Iron Man comic last December.
Max got a new shirt for Christmas. #ironmax @BRIANMBENDIS @DaveMarquez @Iron_Man @Marvel pic.twitter.com/rG6CApNKFw

— Dan Levy (@DanLevyThinks) December 26, 2015
After his surgery to have a portacath put in, Marvel comics wrote (and drew) Max into Invicible Iron Man, where our hero met his hero.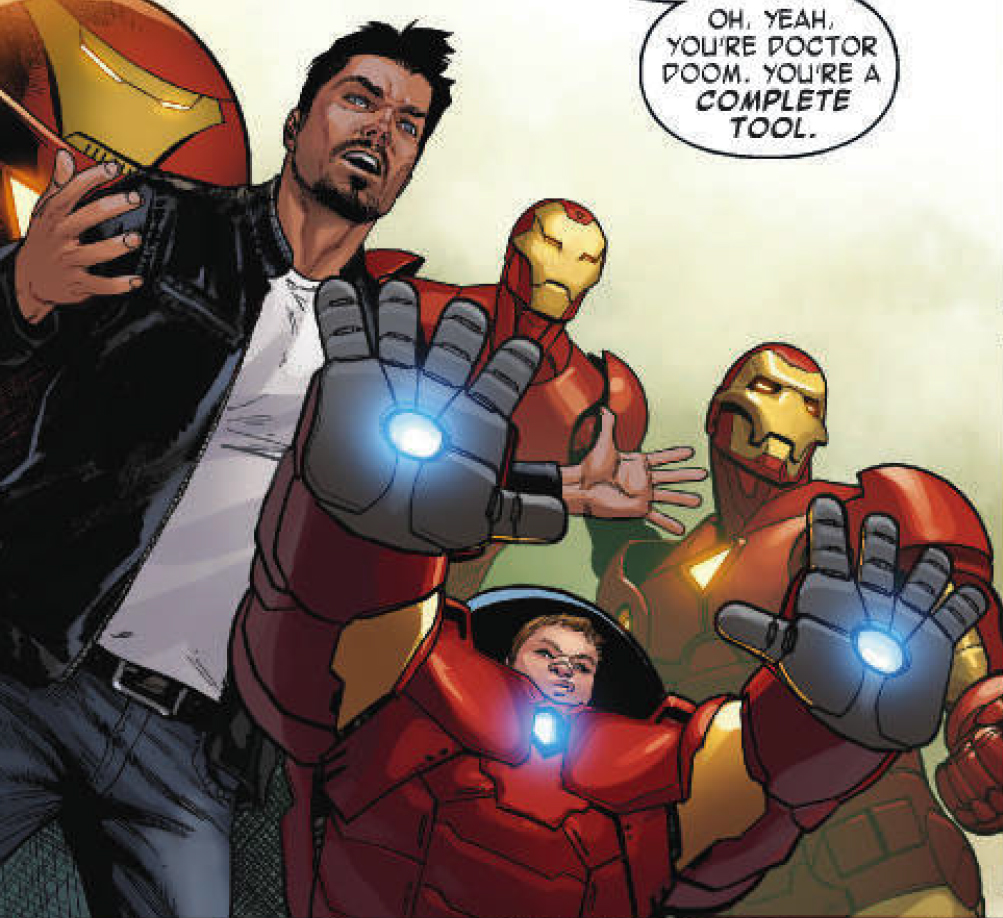 Max appeared in several pages of Invincible Iron Man 4, and even has his own Wikia page for the character. Marvel writer Brian Michael Bendis and artist David Marquez teamed up to create Iron Max, and turned a little boy in the hospital who reminded Tony Stark of the Hulk into an international super hero.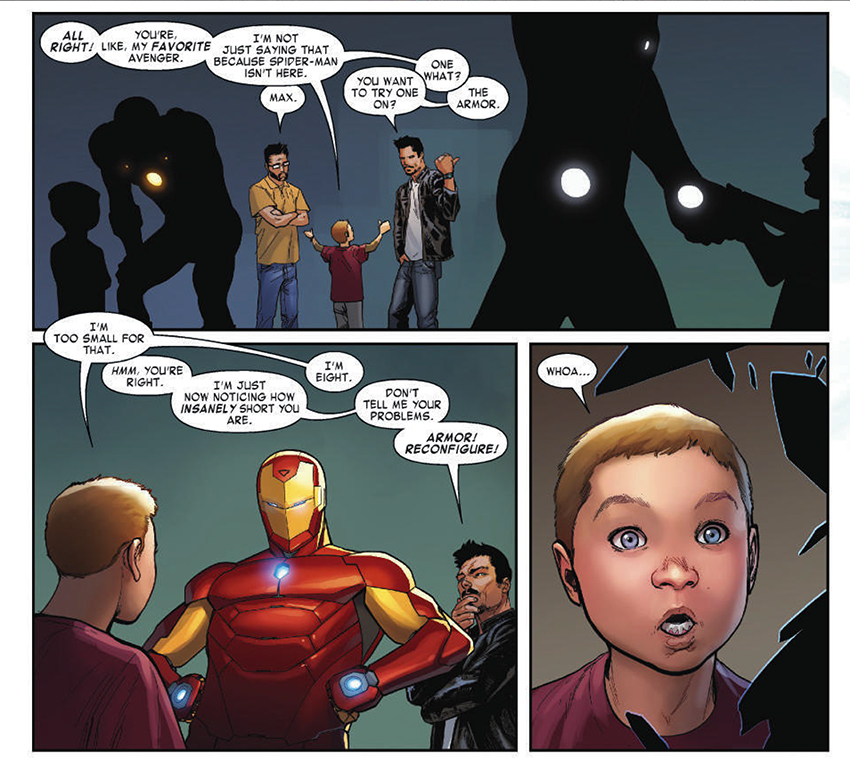 In 2015, Max's sister Zoe had an idea to raise money for Children's Hospital of Philadelphia. This note is from Zoe, who wrote this when she was eight years old.
I first started reading a story about a girl who raised thousands of dollars for cancer research, and since my brother Max has a bleeding disorder called hemophilia, I wanted to do something to raise money for hemophilia research.

Max has had hemophilia his whole life. We found out about it when he was nine months old, and he had to wear a helmet every day for three years.  Just last year he got a port—a metal disk in his chest like, Iron Man.  Now we call him Iron Max.

I was thinking what to do to raise money and I wanted to include my friends. Finally I thought to make a calendar so I asked my friends to take photos for the calendar. I can't believe how many said yes!

All of the pictures in our calendar were taken by kids in grade school. All of my friends, and some of my family too, wanted to help raise awareness for hemophilia. 

Hopefully you do too.

Thank you so much, 

Zoe